A Complete Solution For Your Growing Vision
Harvest 4 to 8 times the yield, compared to most standard horizontal grow systems.
Custom grow systems are specifically designed to meet the individual needs of each customer. Replace underproducing units and space with more efficient, high yield, vertical grow towers. Incorporating vertical grow towers greatly increases the farmers yield at harvest time. Let us show you how we can turn your greenhouse into a high-yield and profitable business.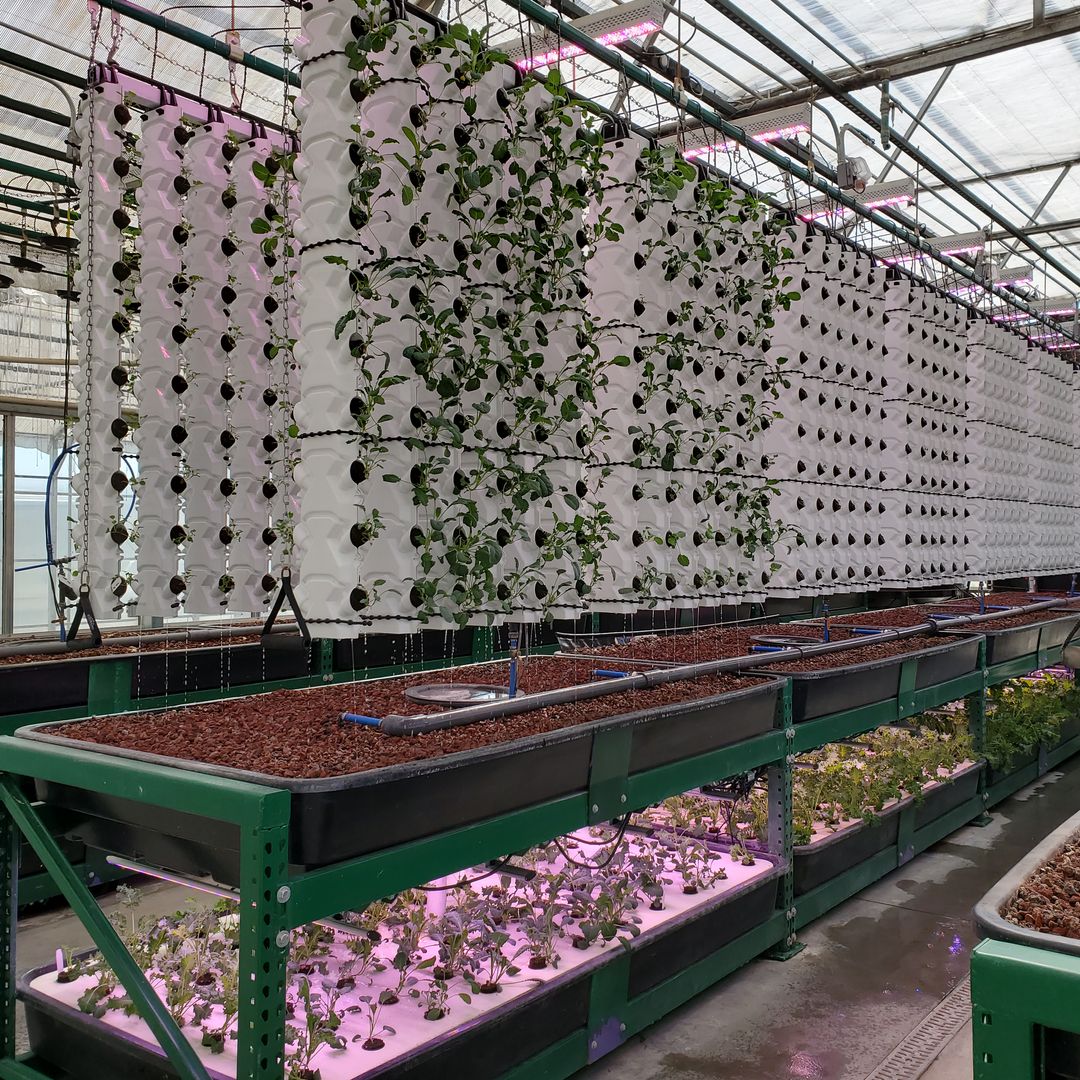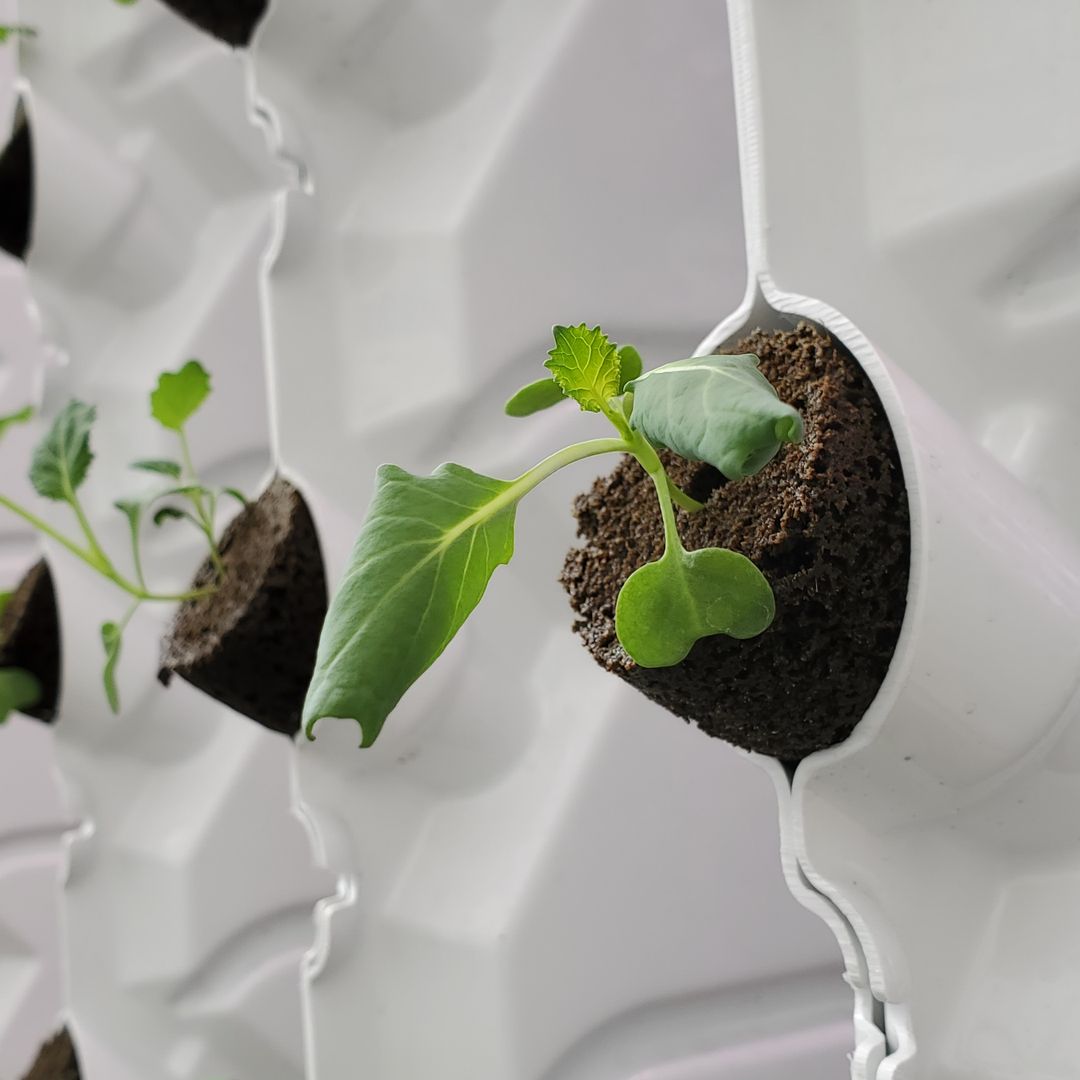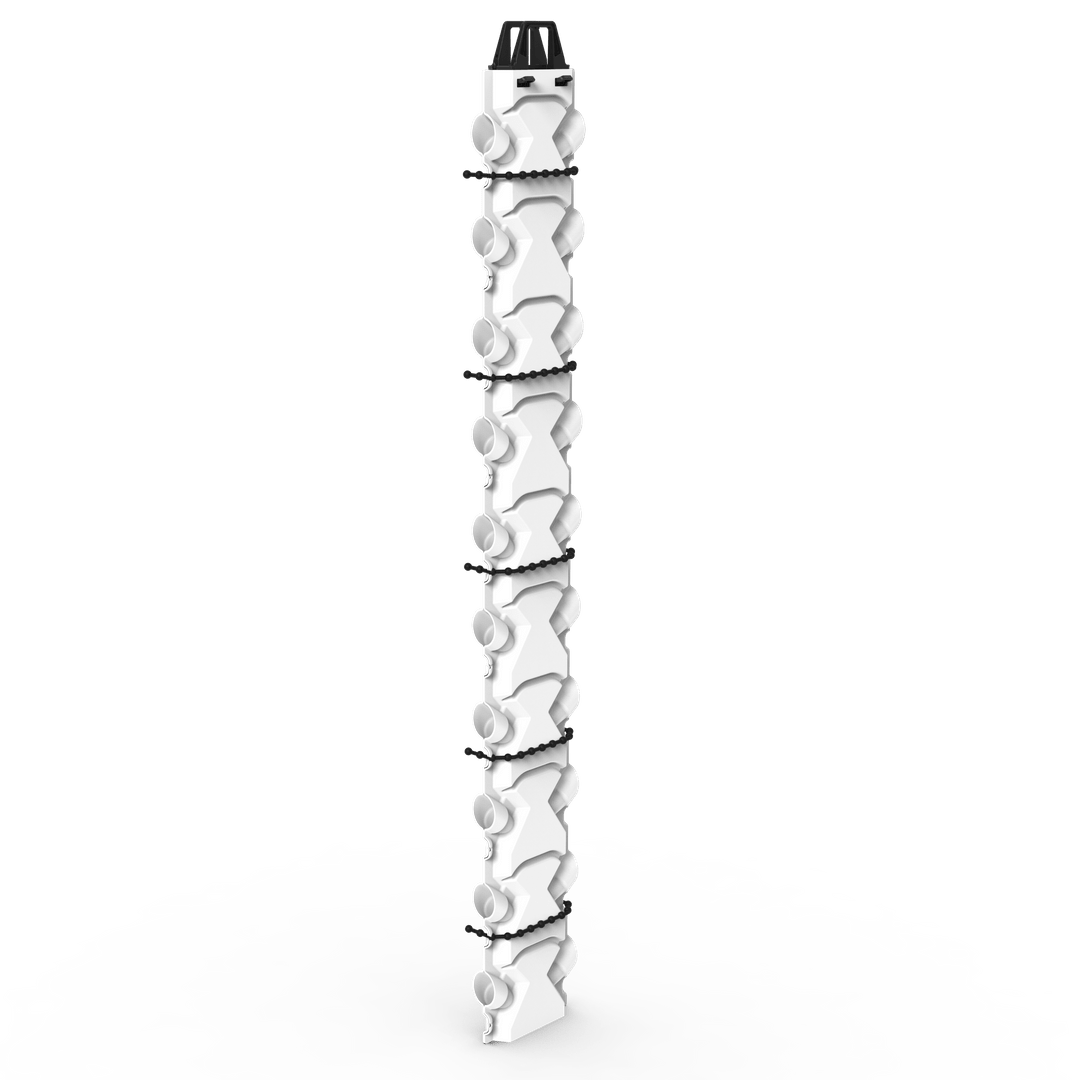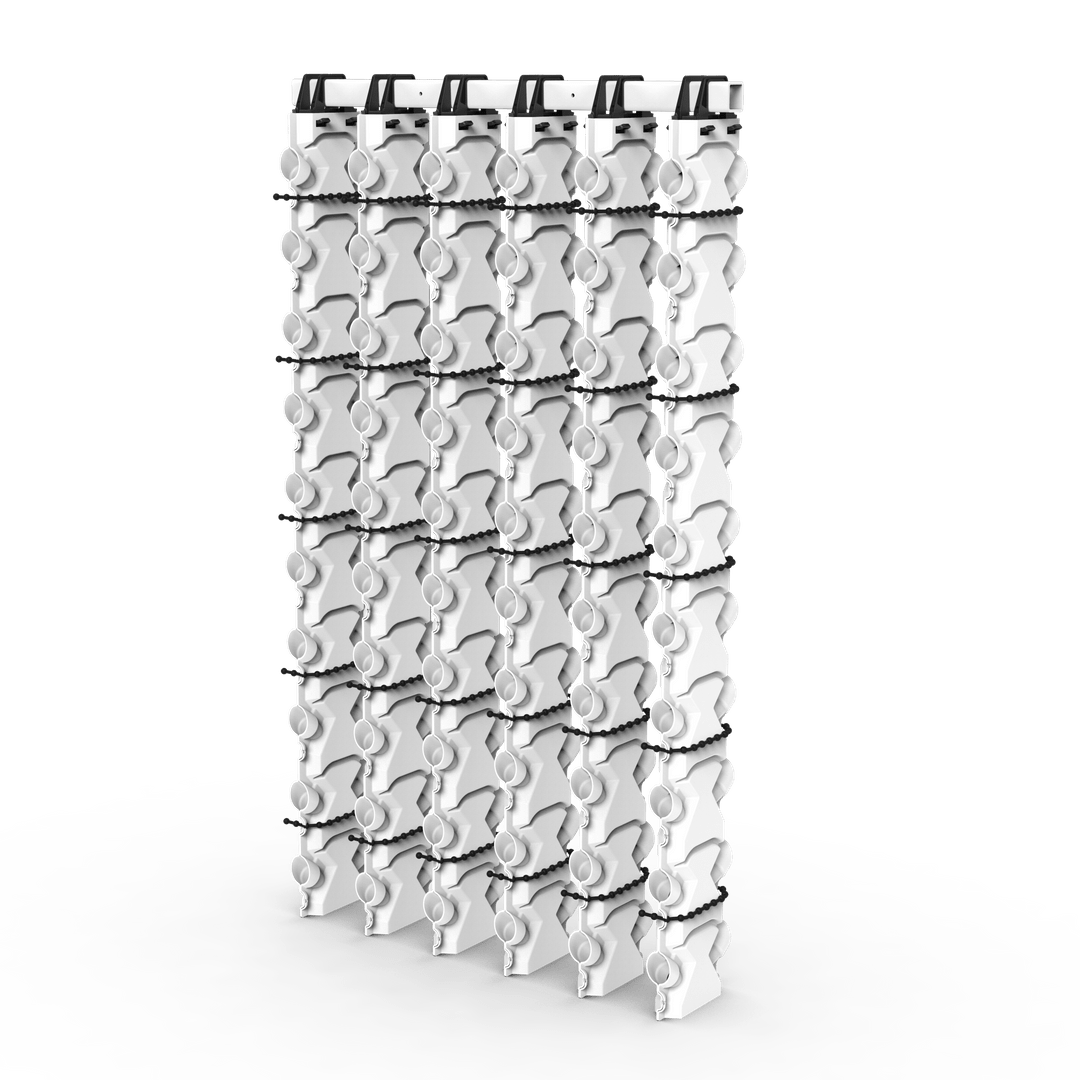 1 Flight Bar
Trolleys And Track Not Included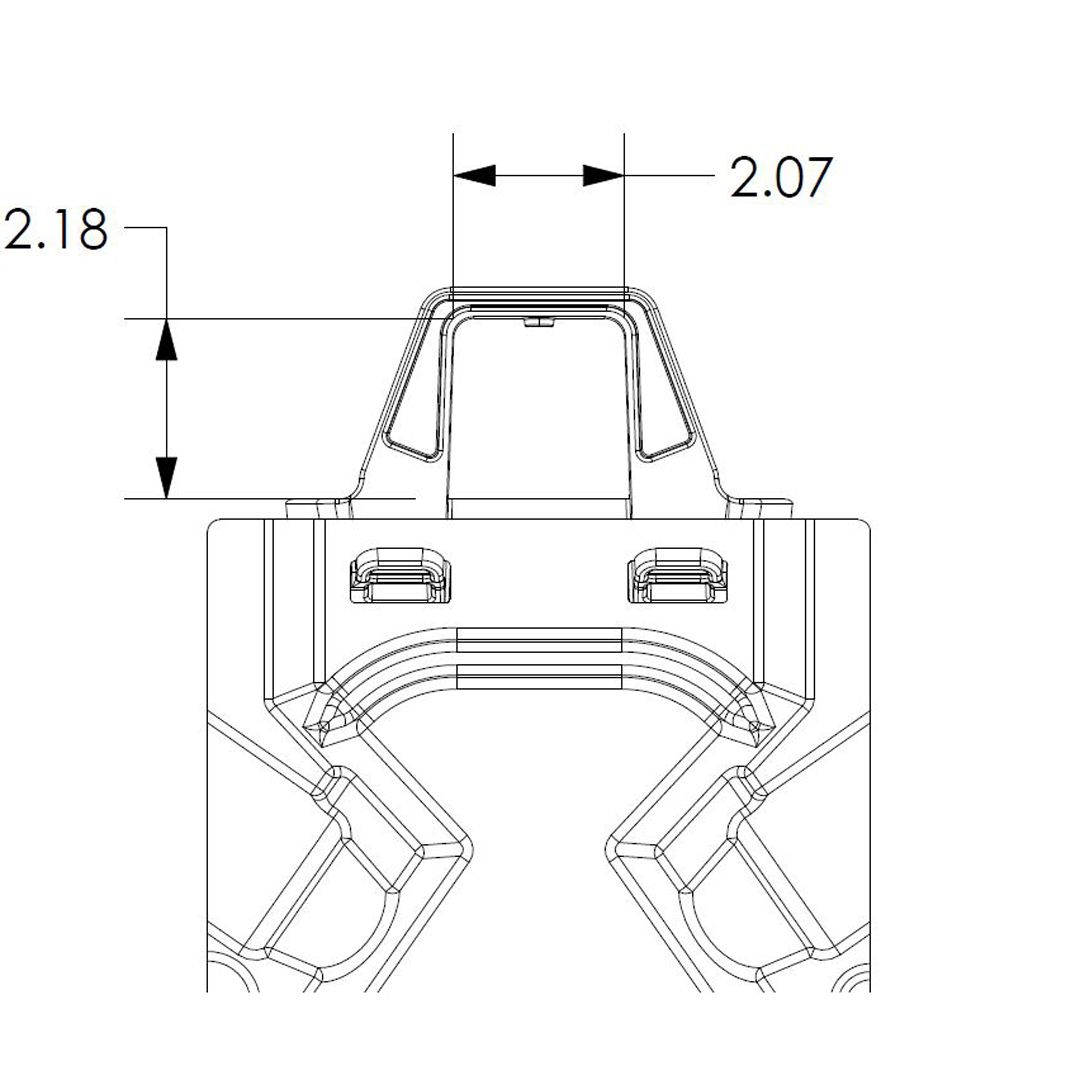 Solution One
Description text: Design your own system using Pillar-Ponics grow towers. Hangars are designed to fit over a 2" X 2" (50 mm X 50 mm) tube. A chain-and-hook suspension option may replace the Hangar when not used.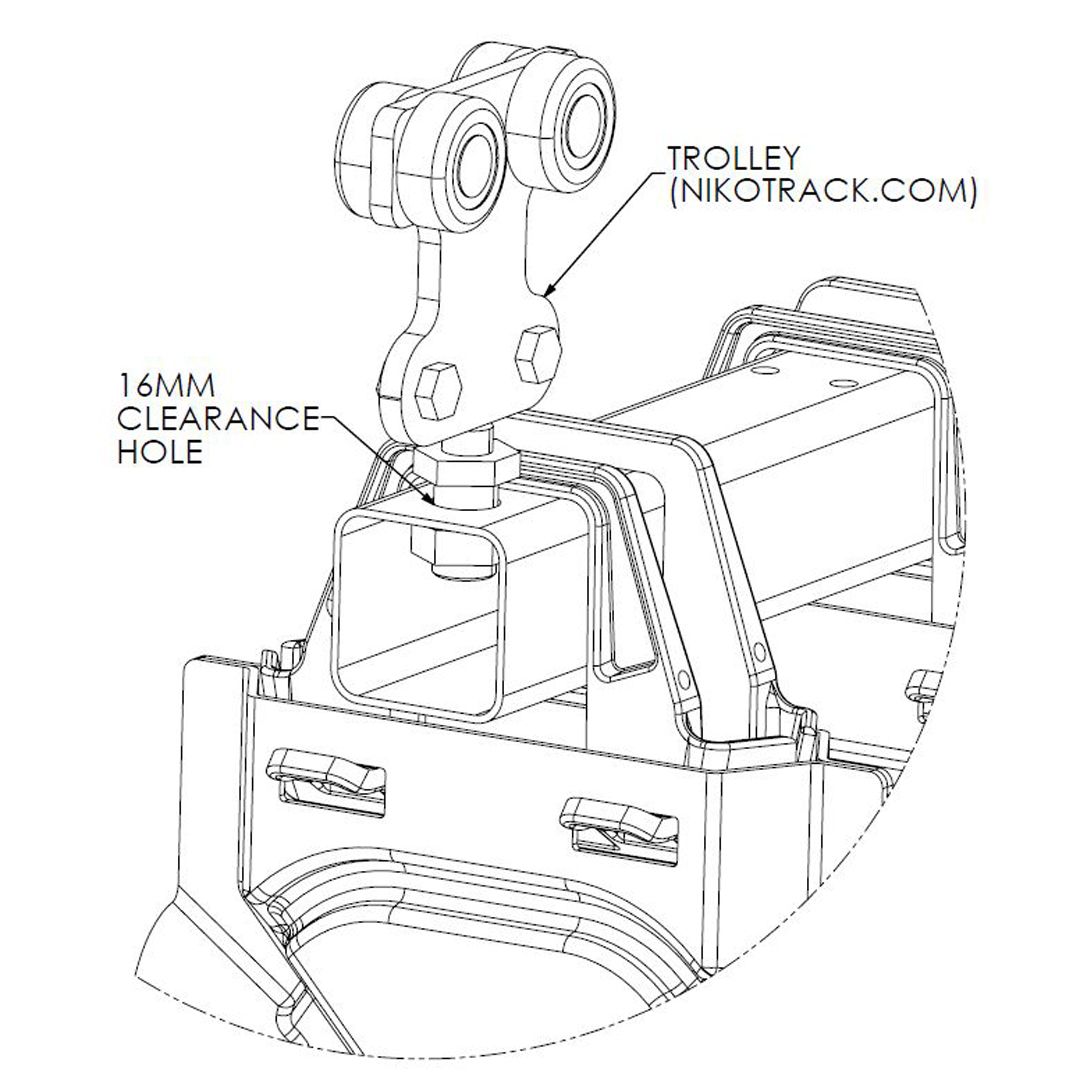 Solution Two
Retrofit Pillar-Ponics Flight Bar Assemblies into your existing overhead track or suspension system. 16 mm (5/8") clearance holes are provided at both ends of the Flight Bars for mounting of trolleys or suspension cables.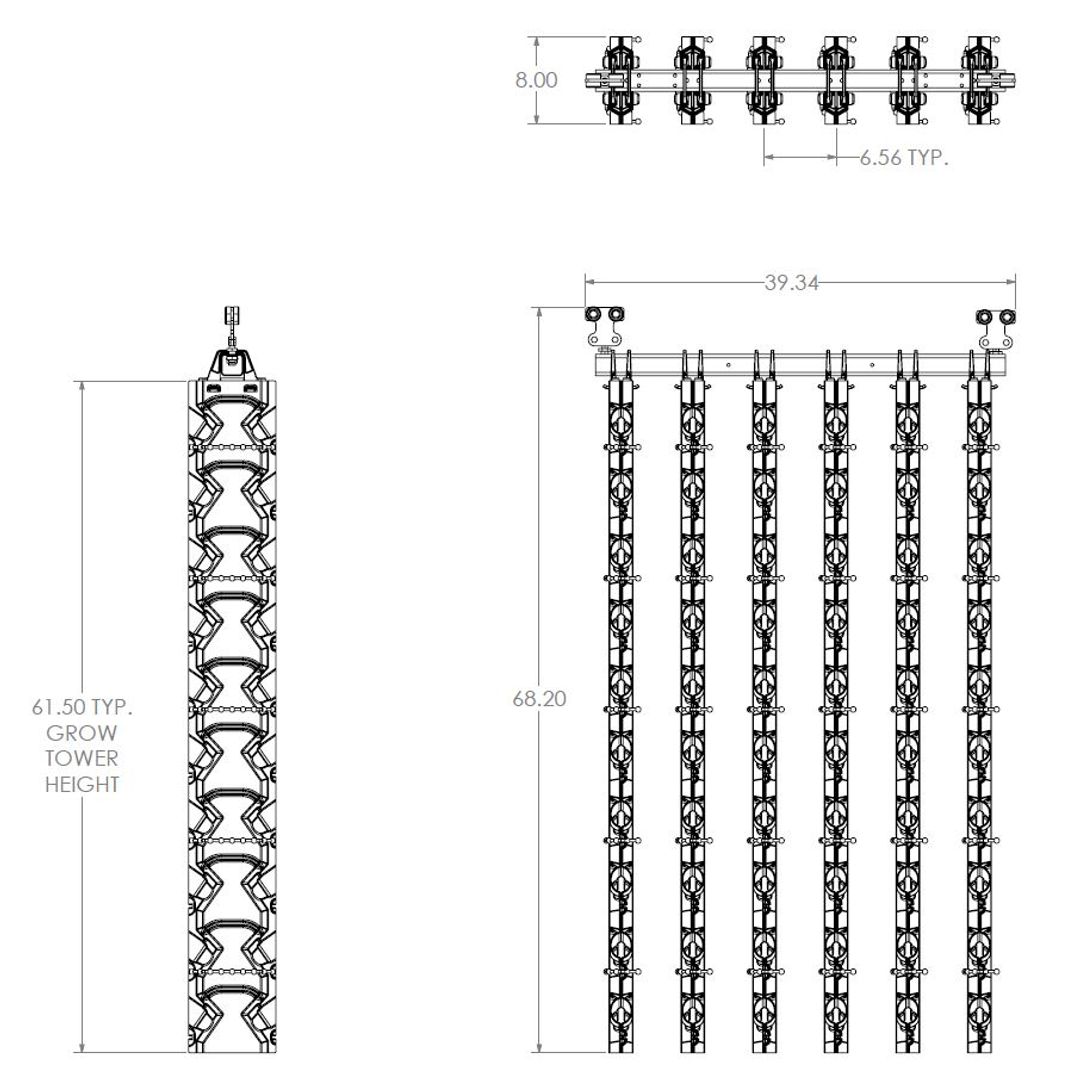 Solution Three
Design your own custom system. A spacing between towers of 36 inches or more is recommended for optimal lighting conditions.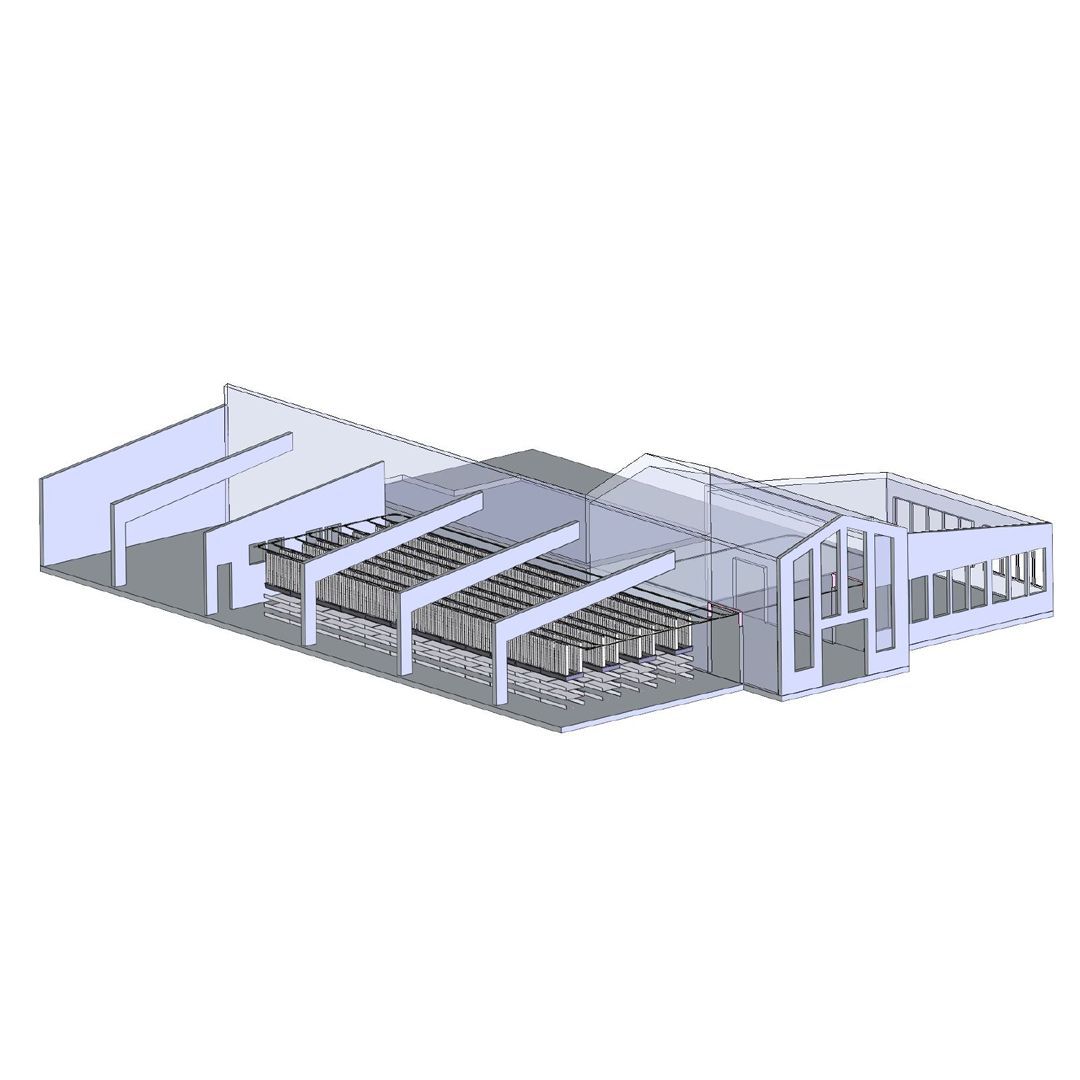 Solution Four
Teamed with our strategic partners, we can provide any number of solutions for your growing needs. Contact us today for a free consultation.